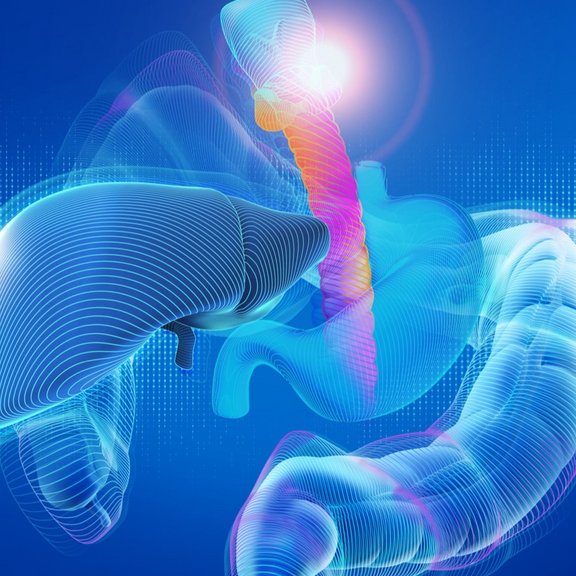 From strategy to a new digital brand identity
A new digital appearance for "Dr. Falk Pharma" and "Falk Foundation e.V.", was just the beginning. There needed to be a sharper separation between the two independent sides, presenting all they offer in a more innovative way so young specialists and other interested groups would feel they were in the right place. The bigger challenge was bringing the high-quality, face-to-face event concept of the Falk Foundation to a digital platform.
Client:
Dr. Falk Pharma GmbH / Falk Foundation e.V.
Branch:
Pharma
Link:
https://de.drfalkpharma.com
In 5 words:
Strategy
Analysis
UX/UI
Channel strategy
Content marketing
Efficient content management: Content can be played on both platforms without great technical effort - and protected content is only accessible to specialist groups.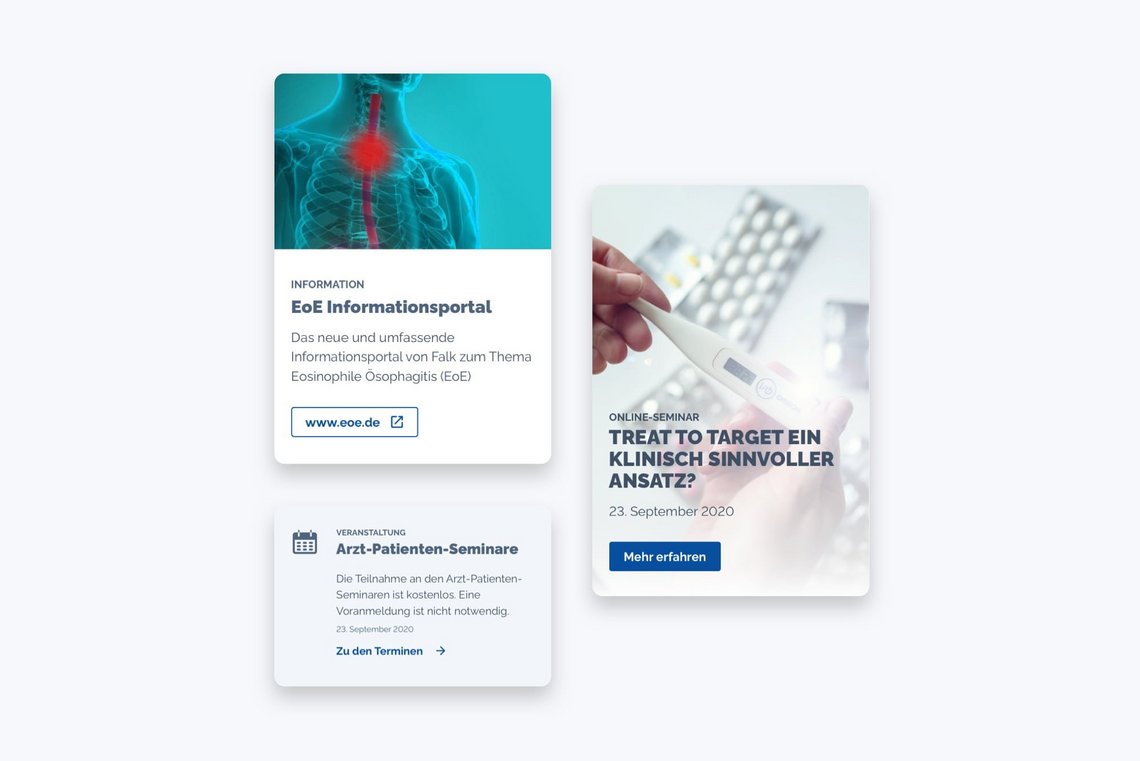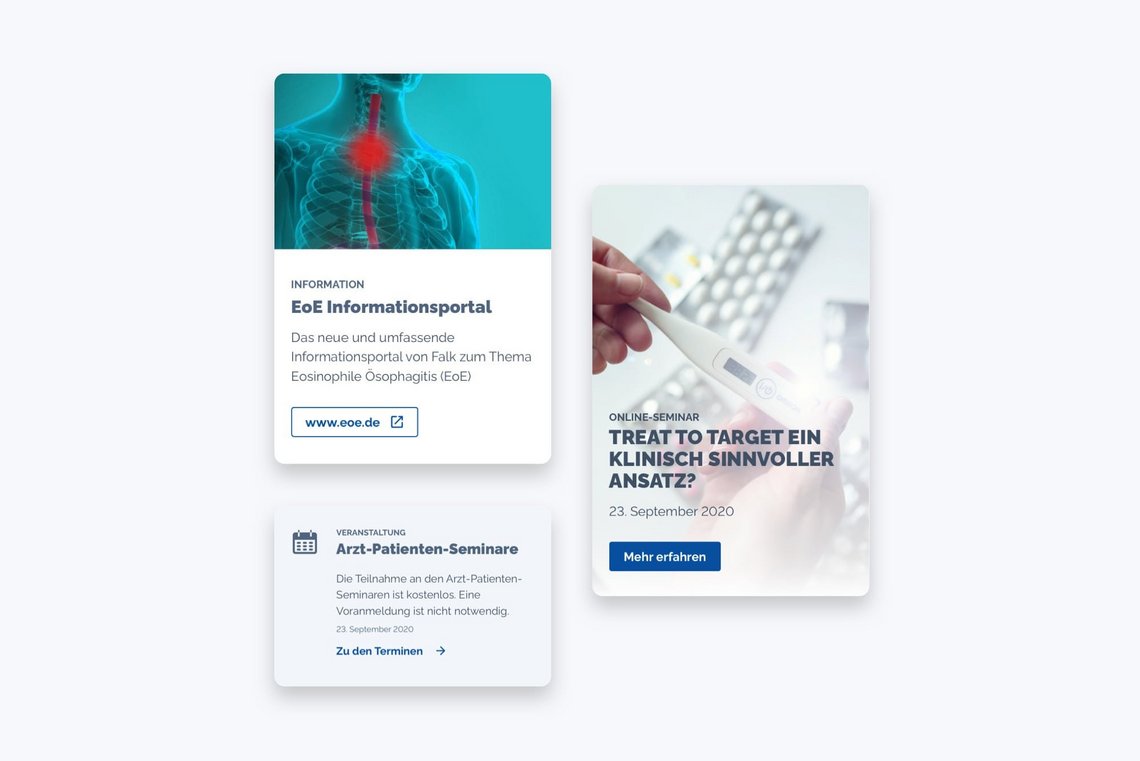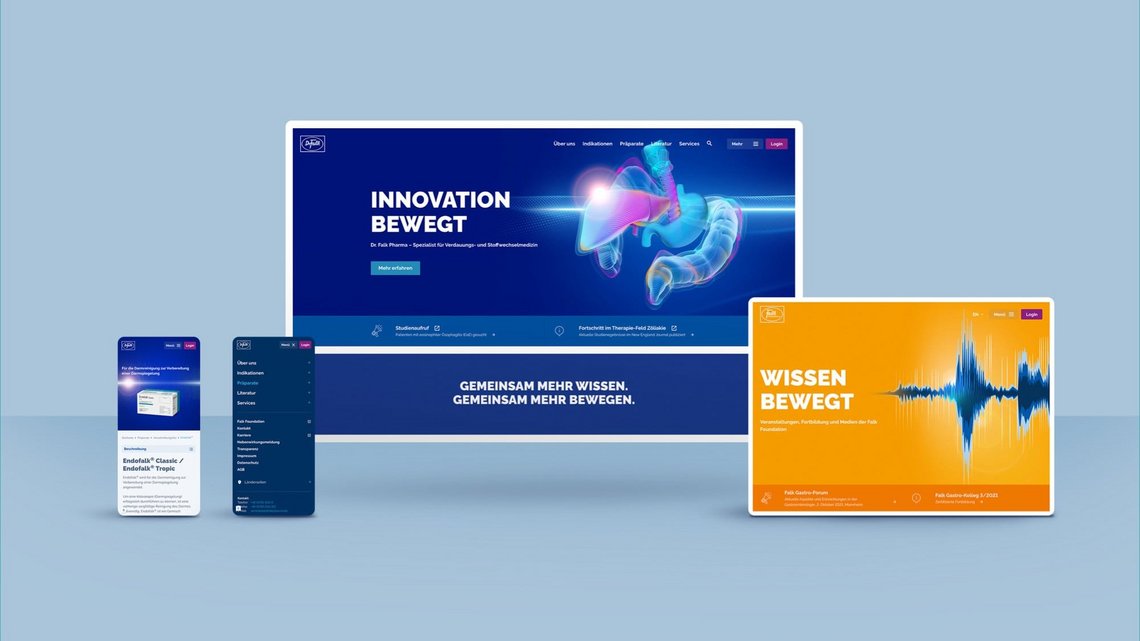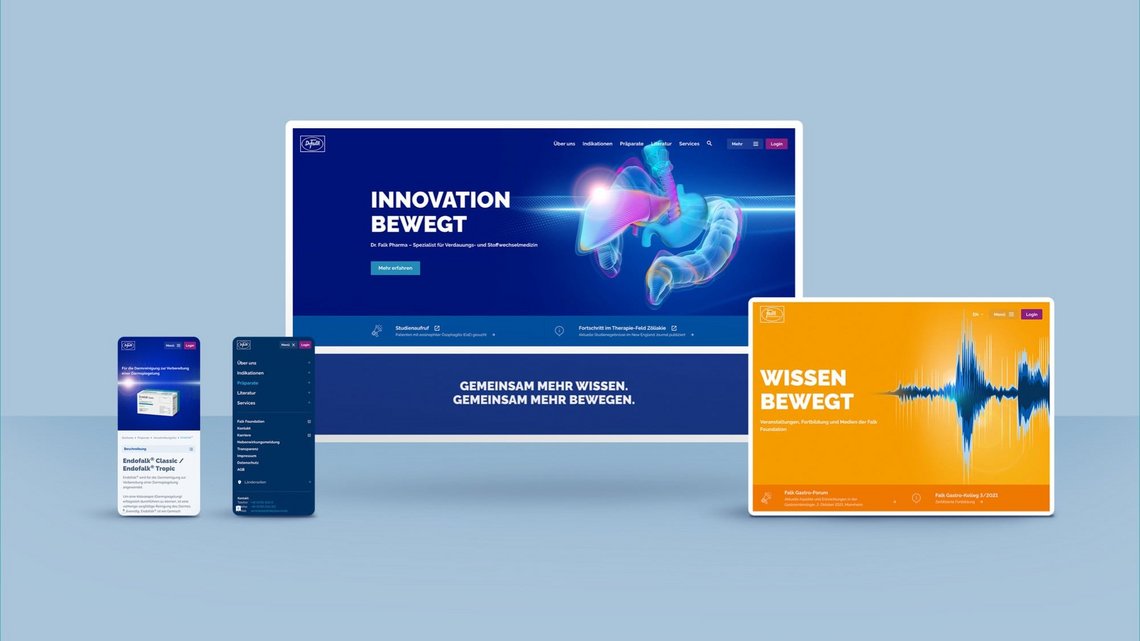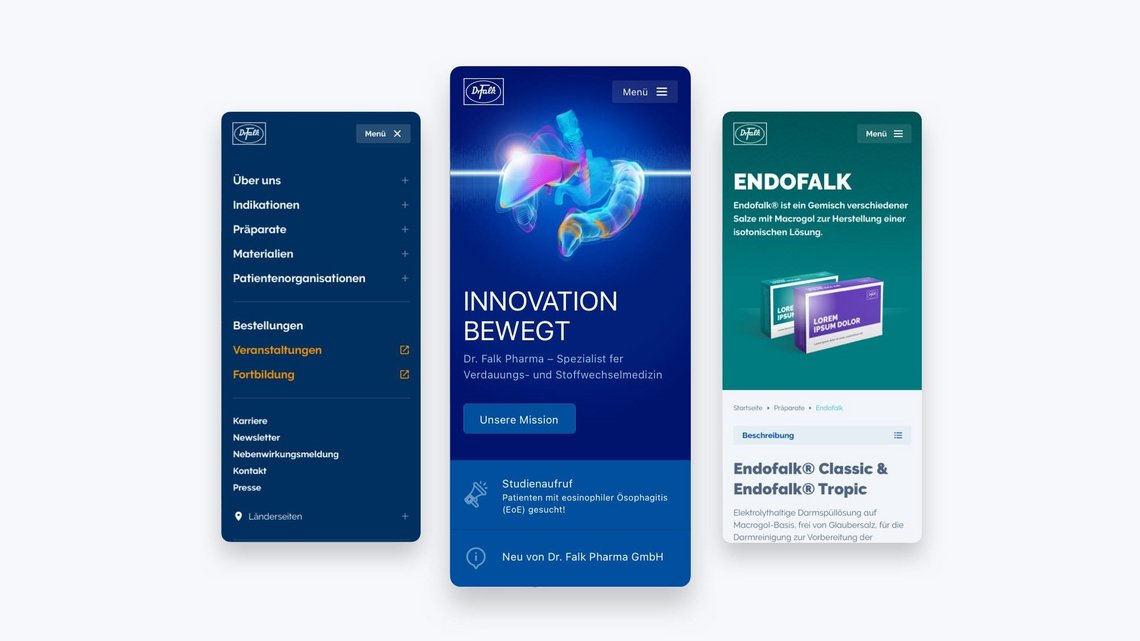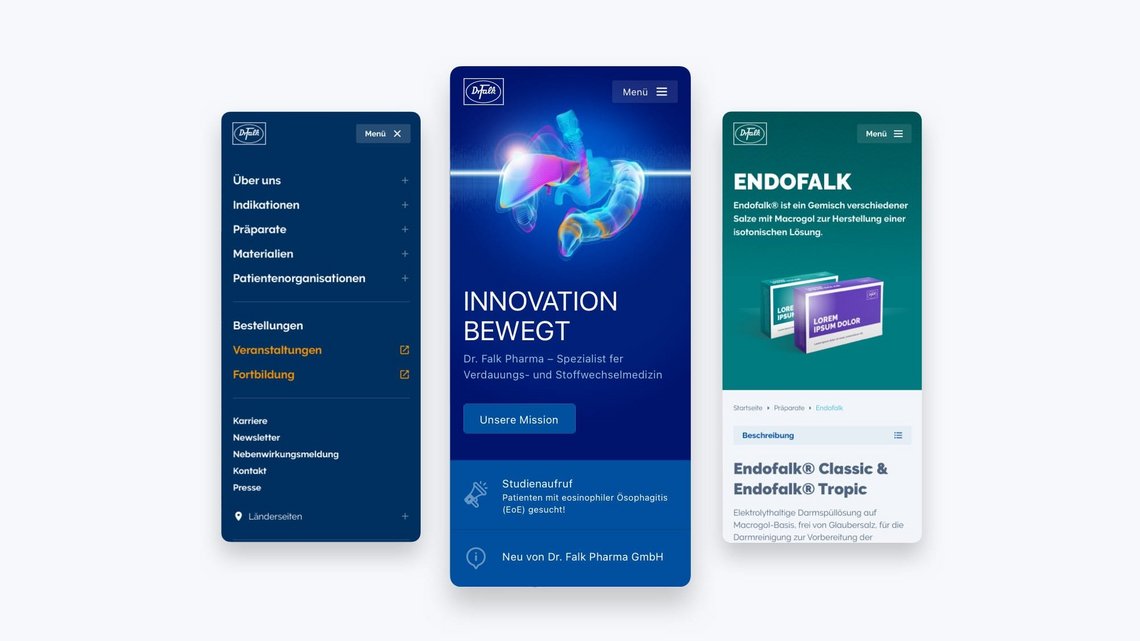 The new digital space offers integrated services and added value for the target group: a personalized newsletter with updates on courses and events, a wide range of information and downloadable materials and much more.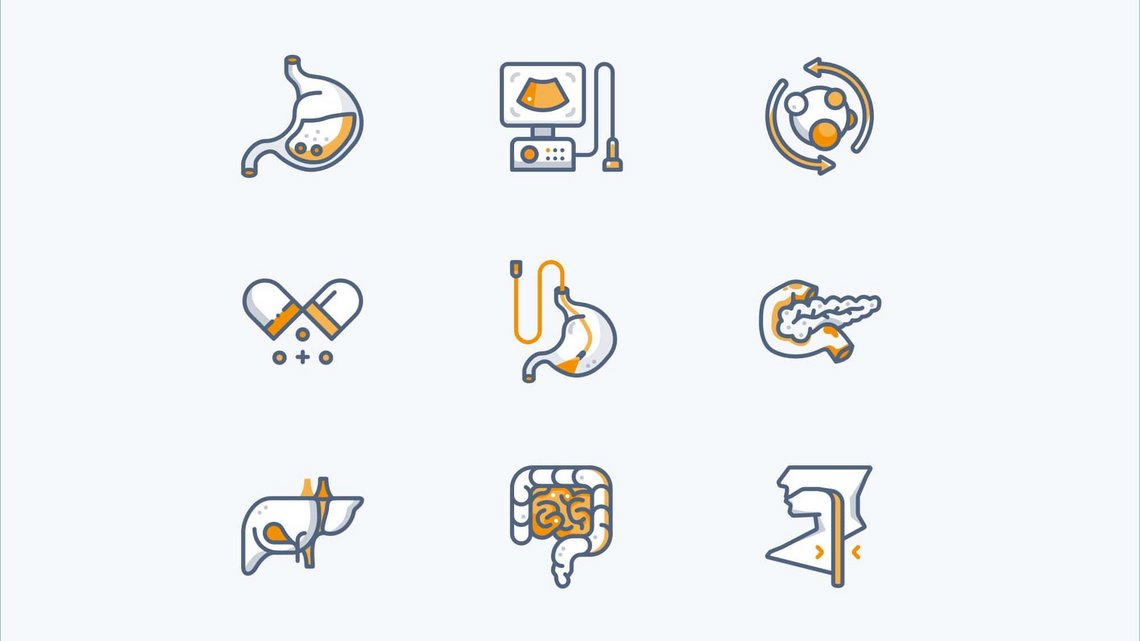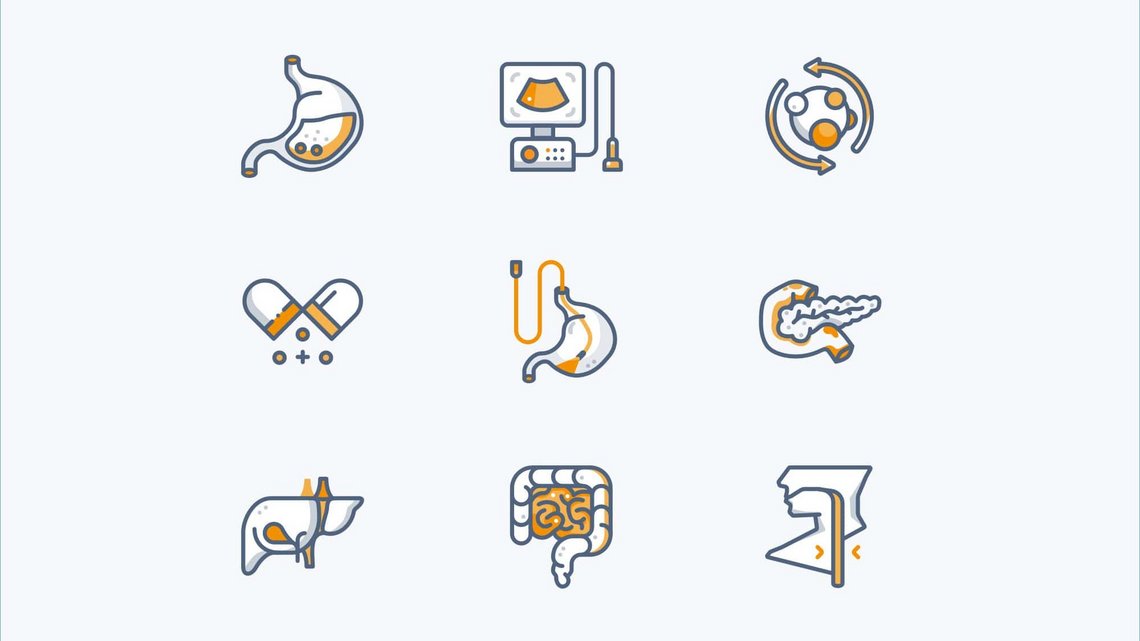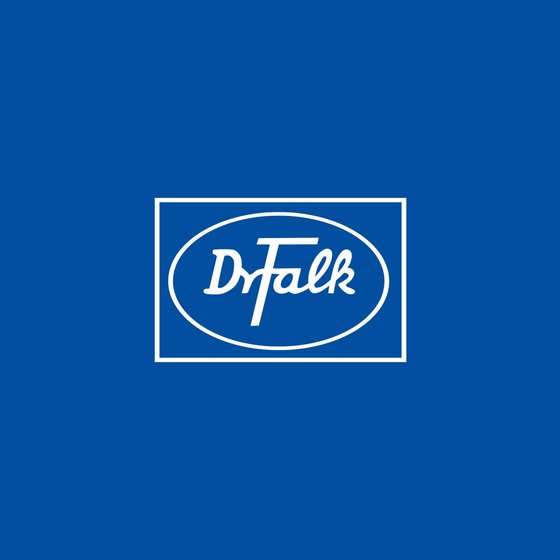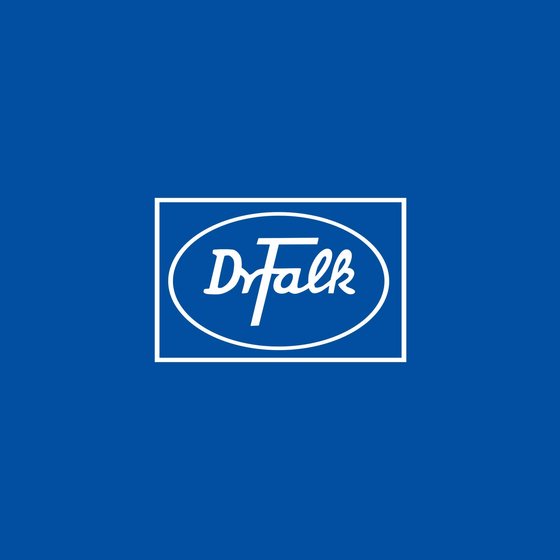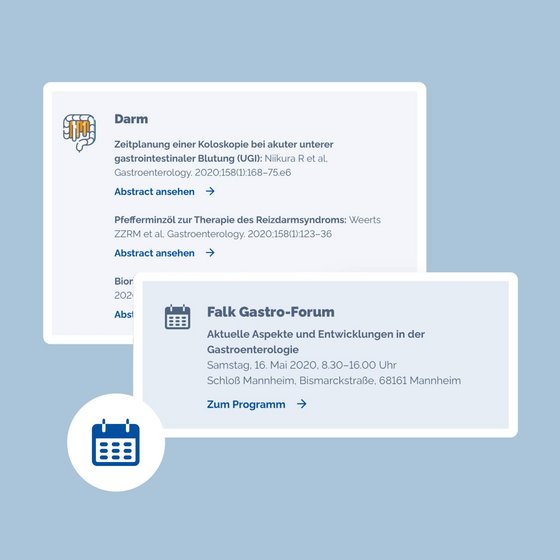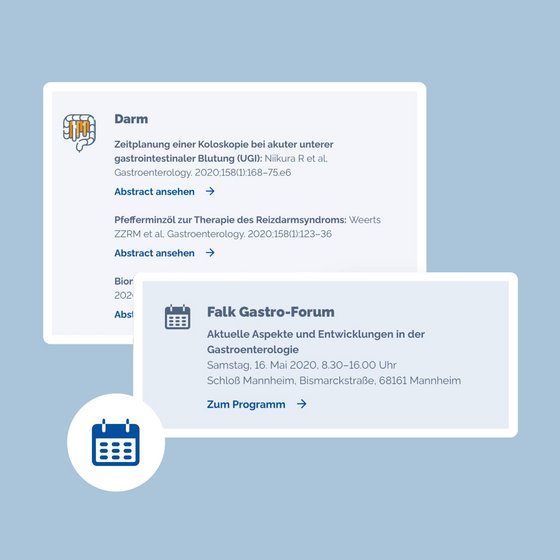 The result: A modern online presence of both "Dr. Falk Pharma" and "Falk Foundation e.V." with something for everyone - optically and technically uniform with built in flexibility for an upcoming global roll-out.