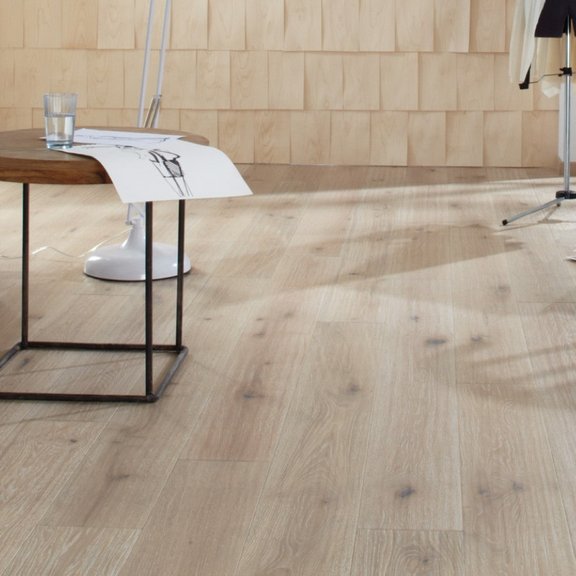 Digital Campaign for a home sweeter home
"My Home is my Castle " was the feeling as creative DIY experienced a boom in the pandemic year 2020: DIY stores shone with record sales and craft businesses with full order books. How could this desire for more homeliness be turned into sales? How could the awareness of homeowners who want to renovate be directed to the floor – and specifically the parquet from Bauwerk?
Client:
Bauwerk Parkett AG
Branch:
Parquet
Link:
http://www.bauwerk-parkett.com
In 5 words:
Digital campaign
Social media
Conversion
Concept
Brand awareness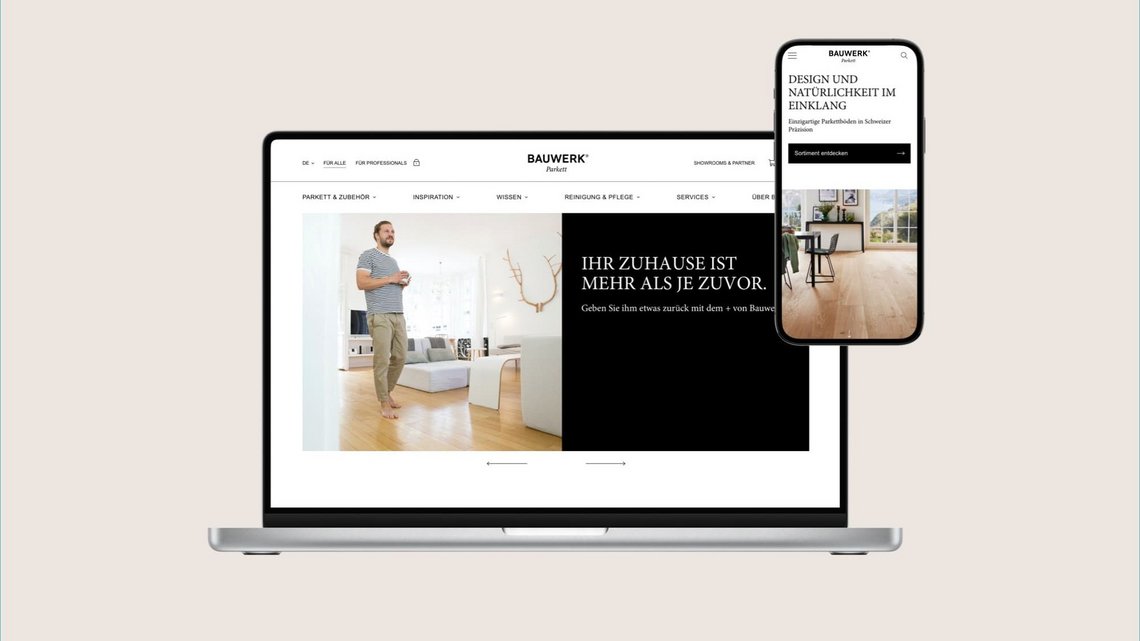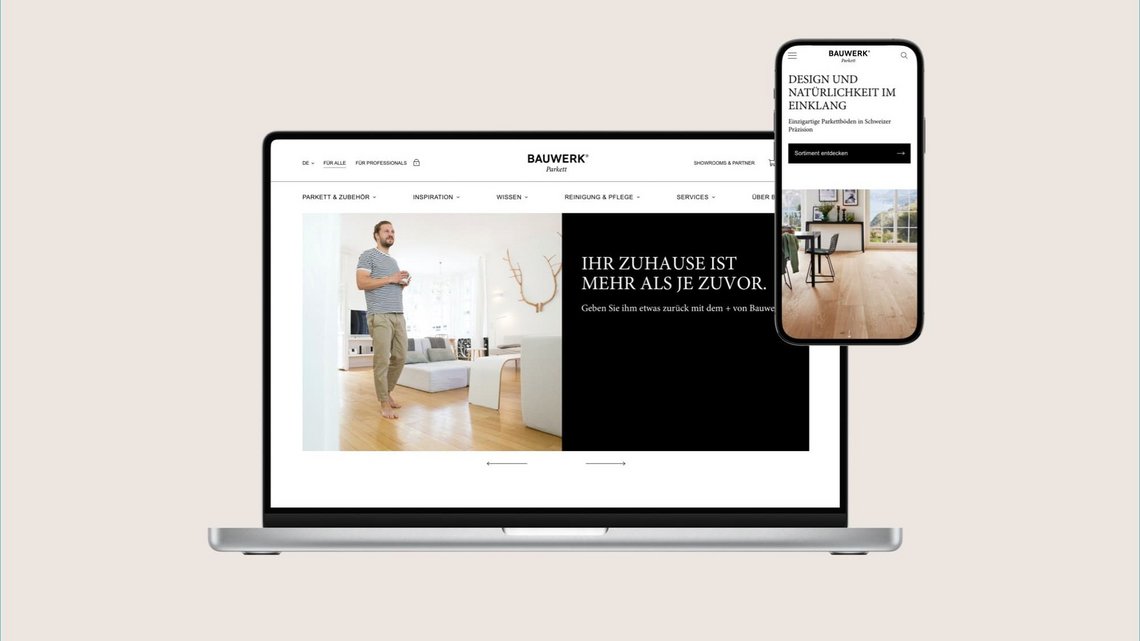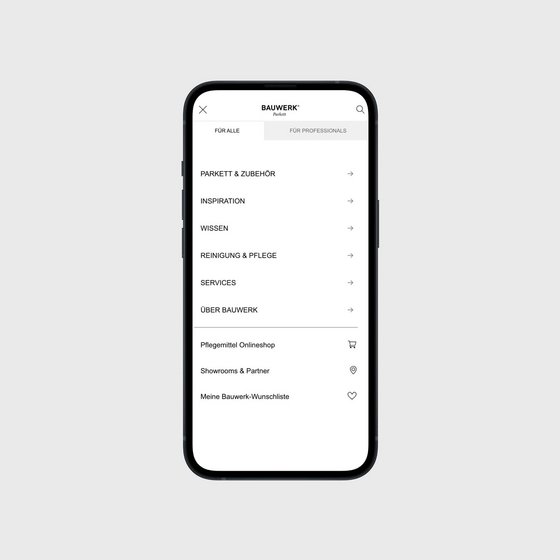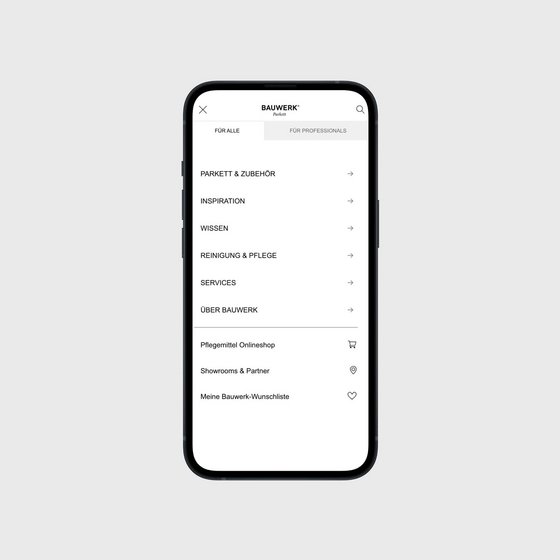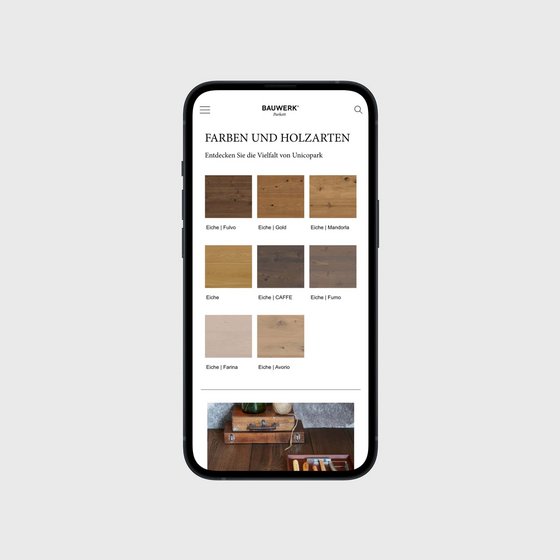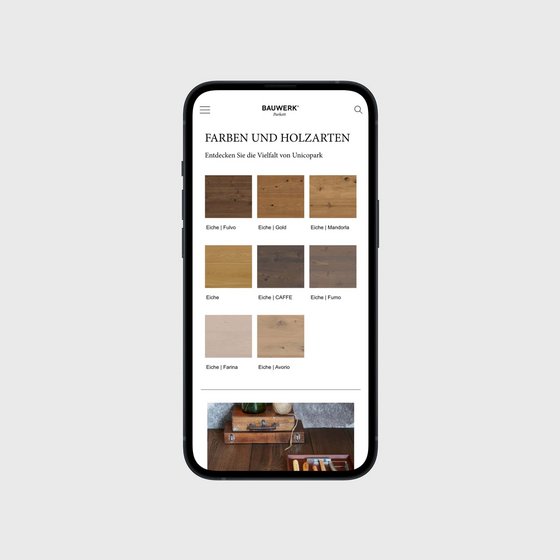 The point where it all came home: The landing page in the look and feel of the campaign with all the relevant information about the campaign, a clear call-to-action and specific scenarios for the different target groups.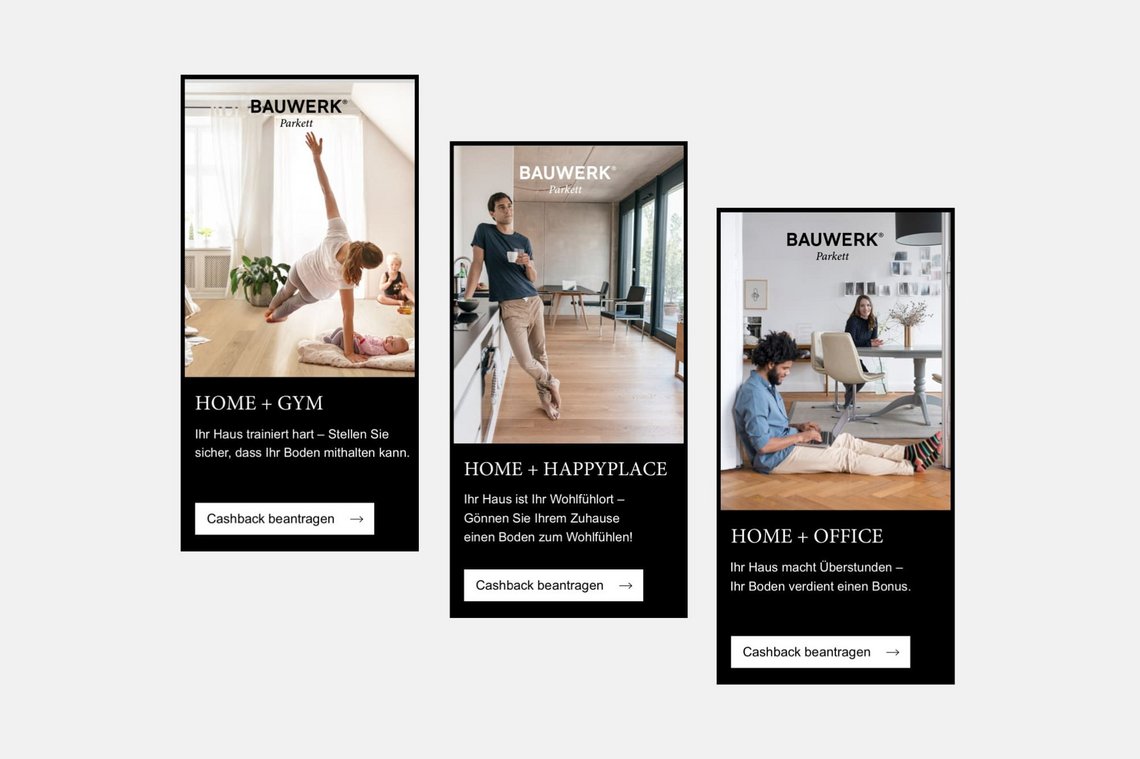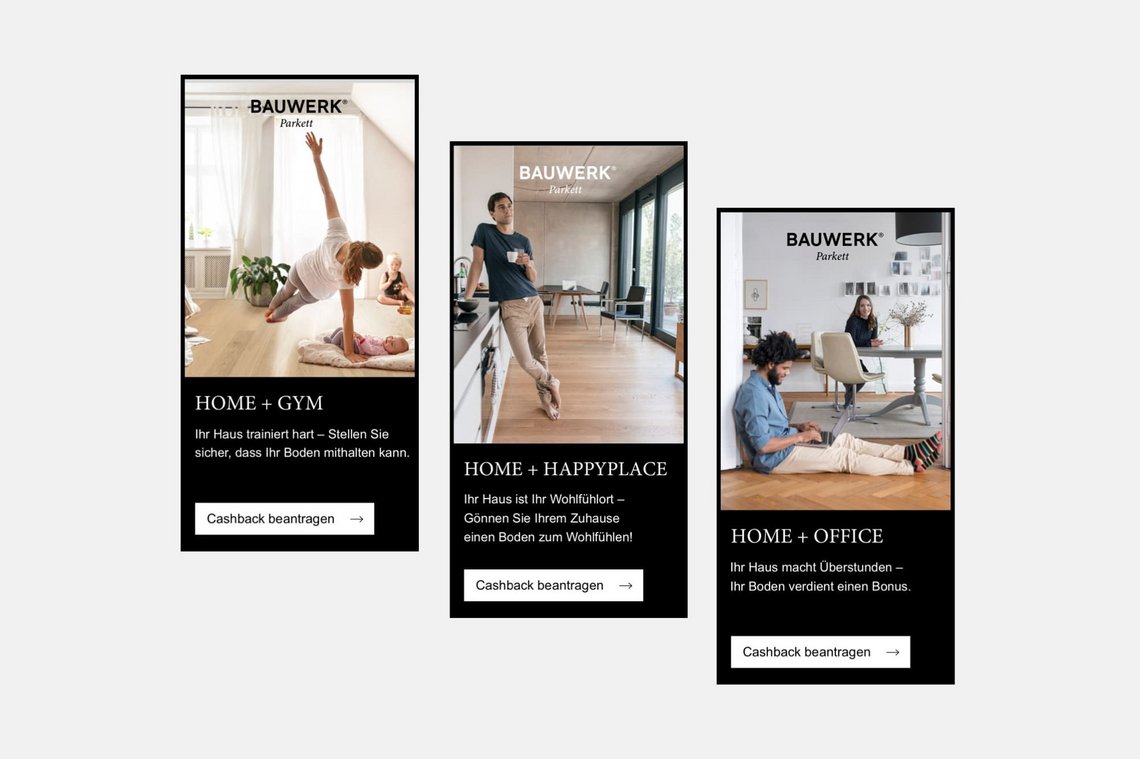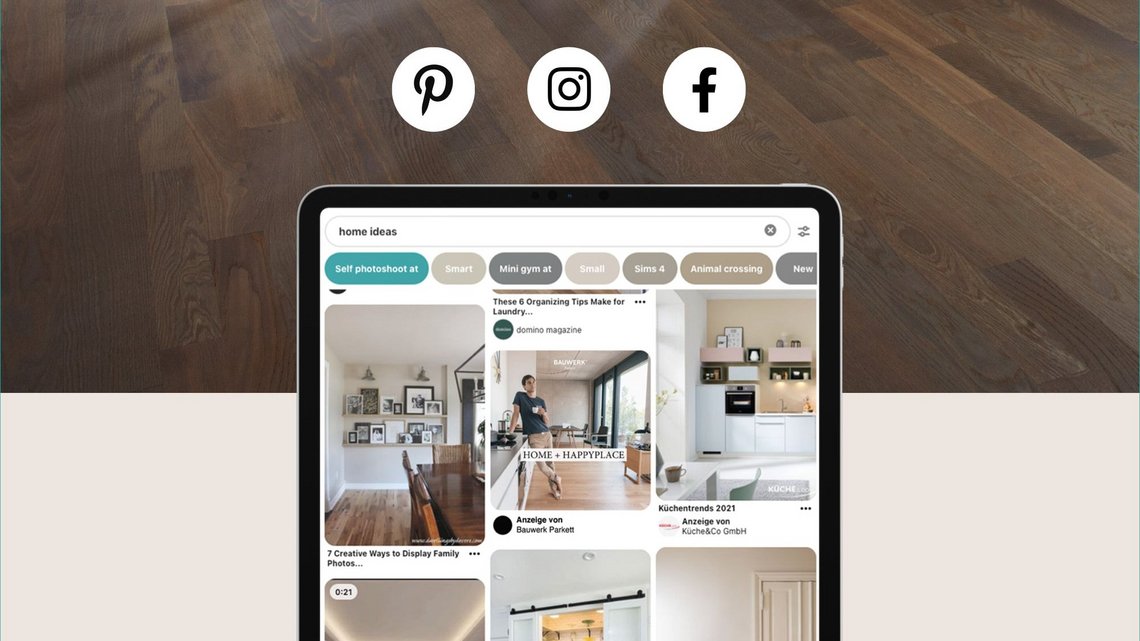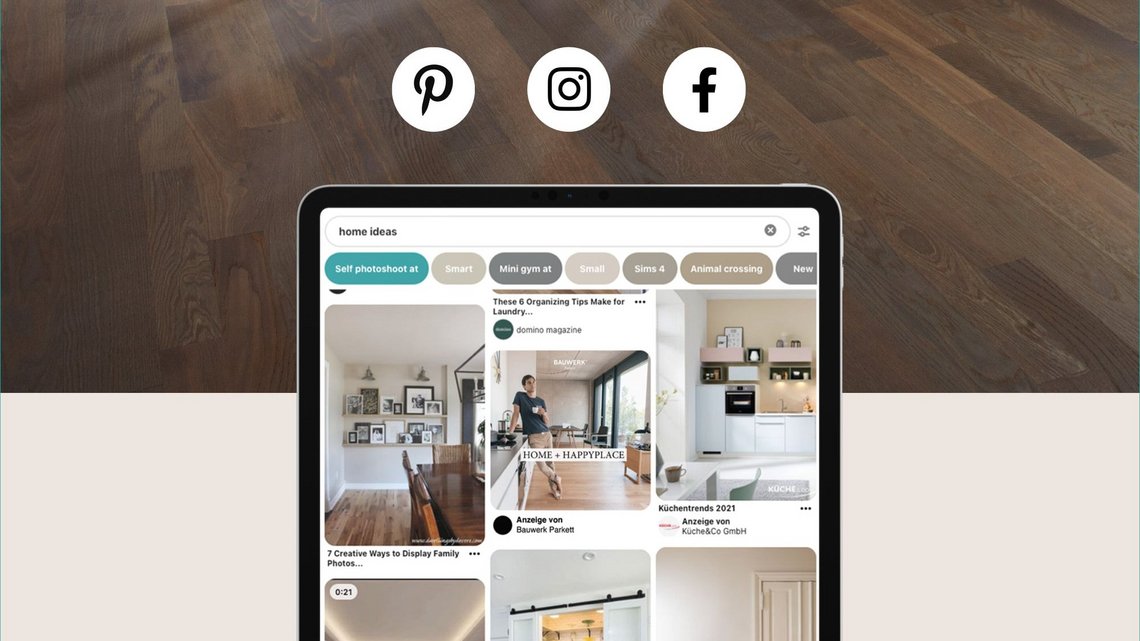 Like and follow: Adaptations of the campaign for Facebook, Instagram and Pinterest reached the right target groups and were continuously optimized.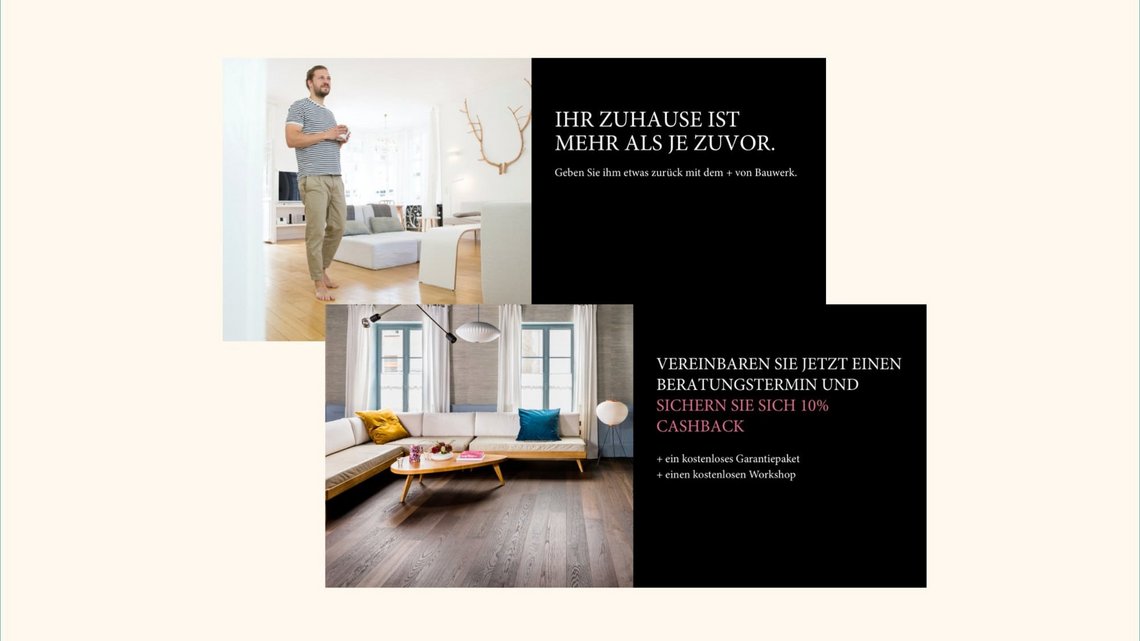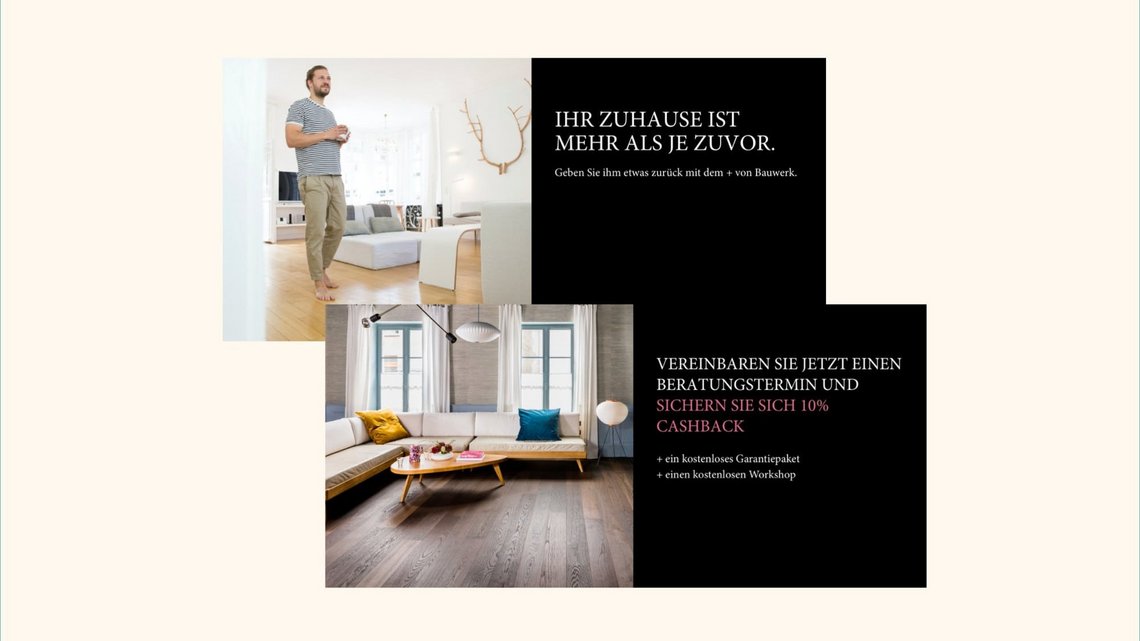 The result: Our home works overtime as not just our home, but so much more that it was in our pre-corona life. The kitchen becomes a restaurant – and a private bar. We leave everyday stress behind in our personal spa bathroom.