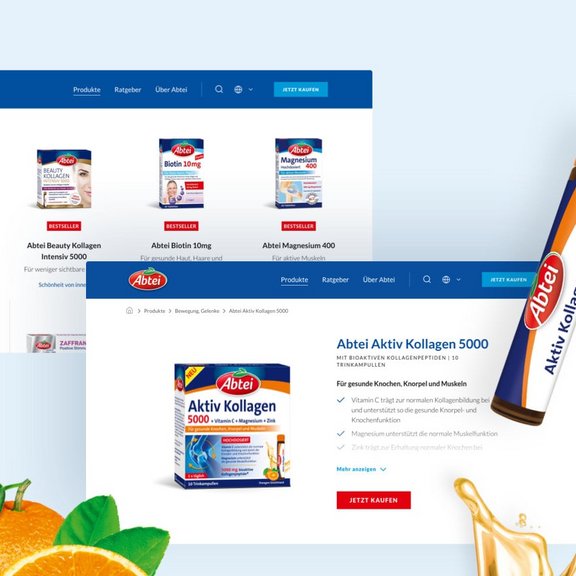 Digital consolidation of the traditional brand

We were asked to consolidate three websites in the DACH region into one platform in a cost-efficient and user-friendly way. A simple and clear design and UX was needed to enable fast access to product information and online shops. At the same time, we were tasked with strengthening the emotional connection to these traditional brands. Challenge accepted!
Client:
Perrigo Company
Branch:
Healthcare
Link:
https://www.abtei.de/
In 5 words:
Strategy
Concept
Analysis
UX/UI
Development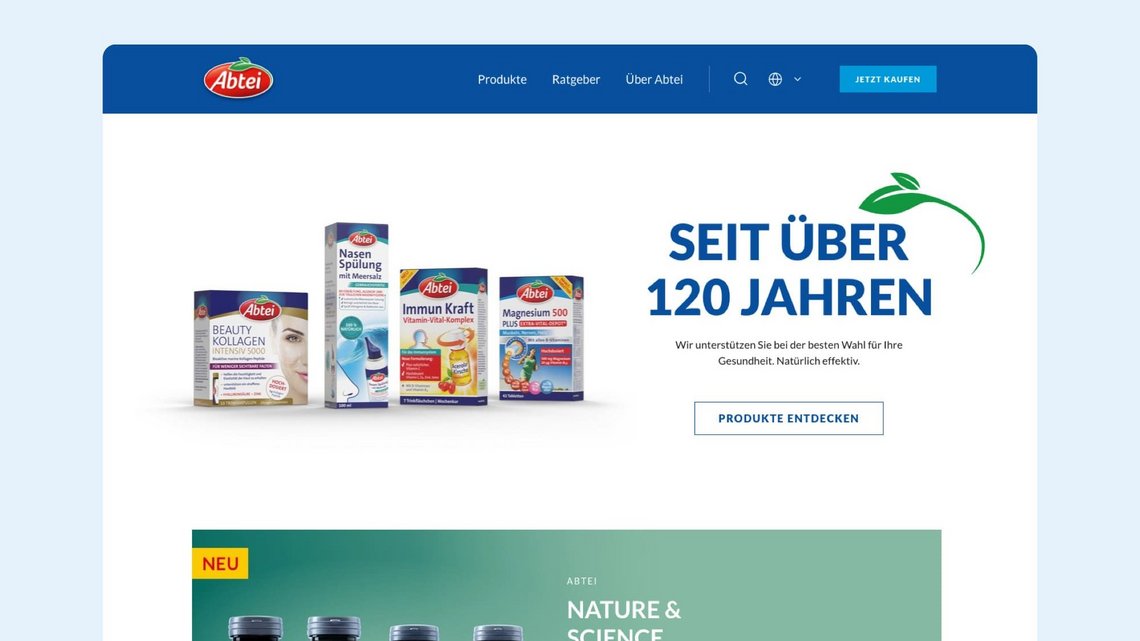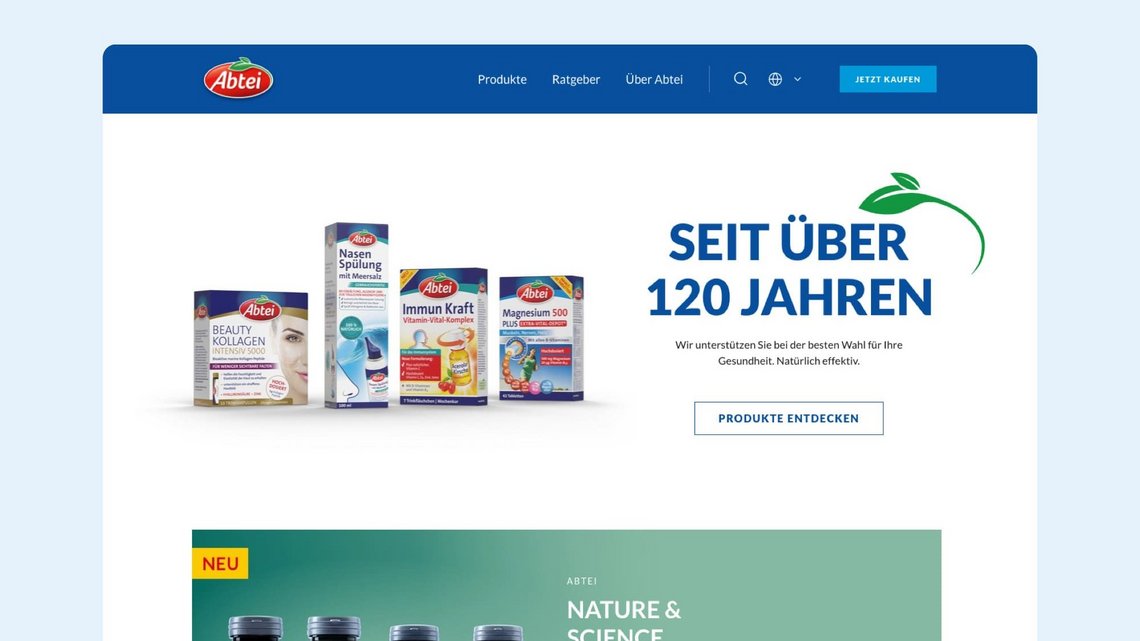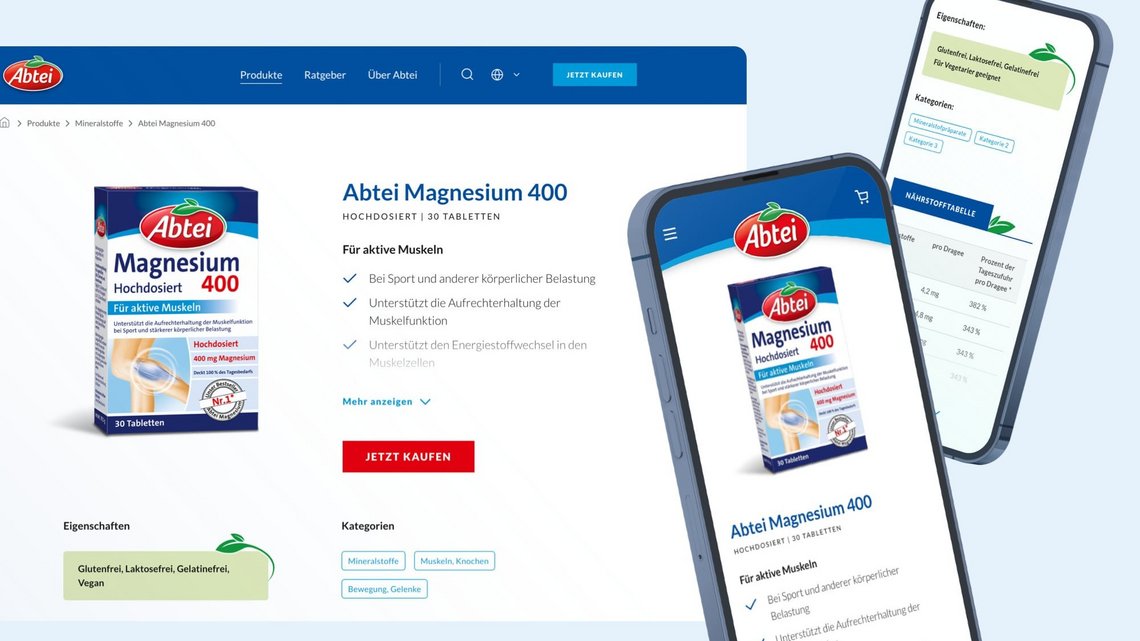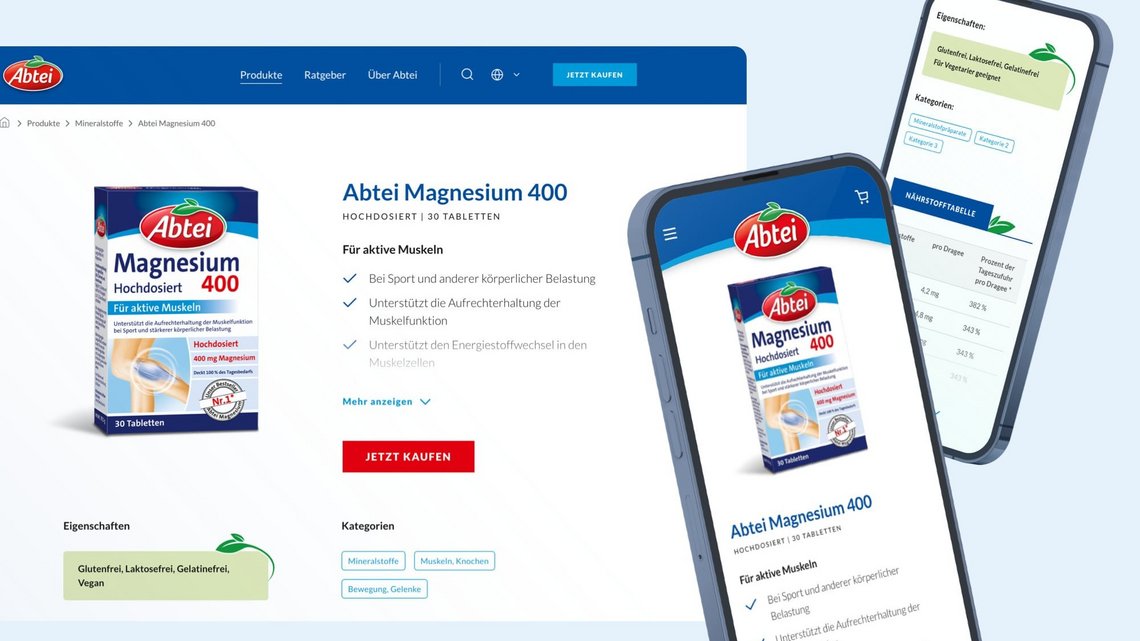 Our in-depth content, technical and UX/UI concept started with a comprehensive analysis of the existing content as well as the overarching Abtei brand strategy and positioning.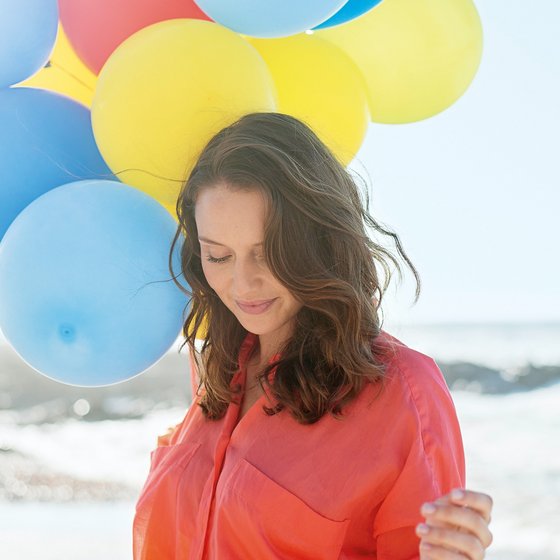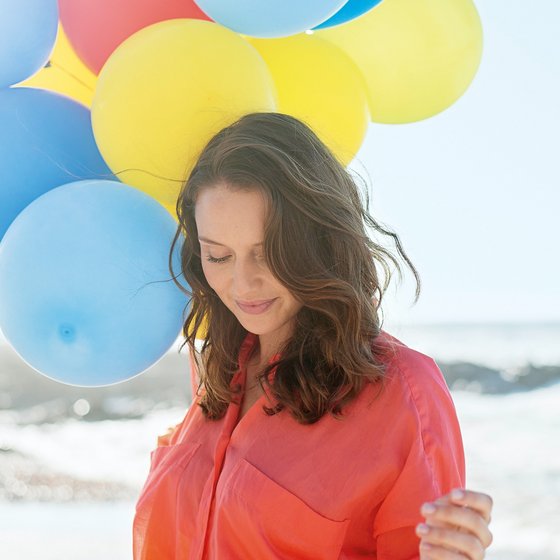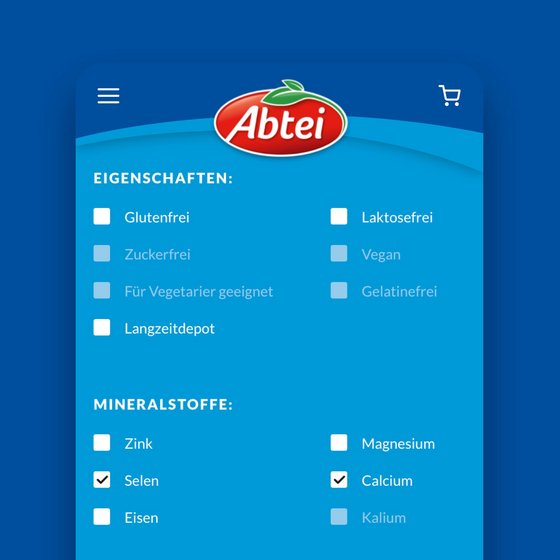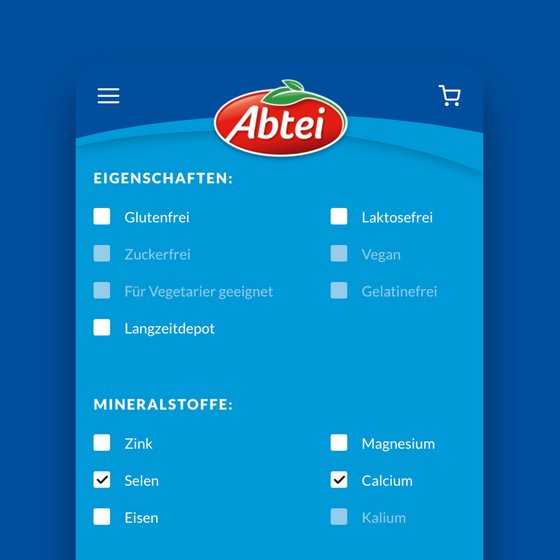 At every point of the user journey customers can an easily find whatever they need at a glance.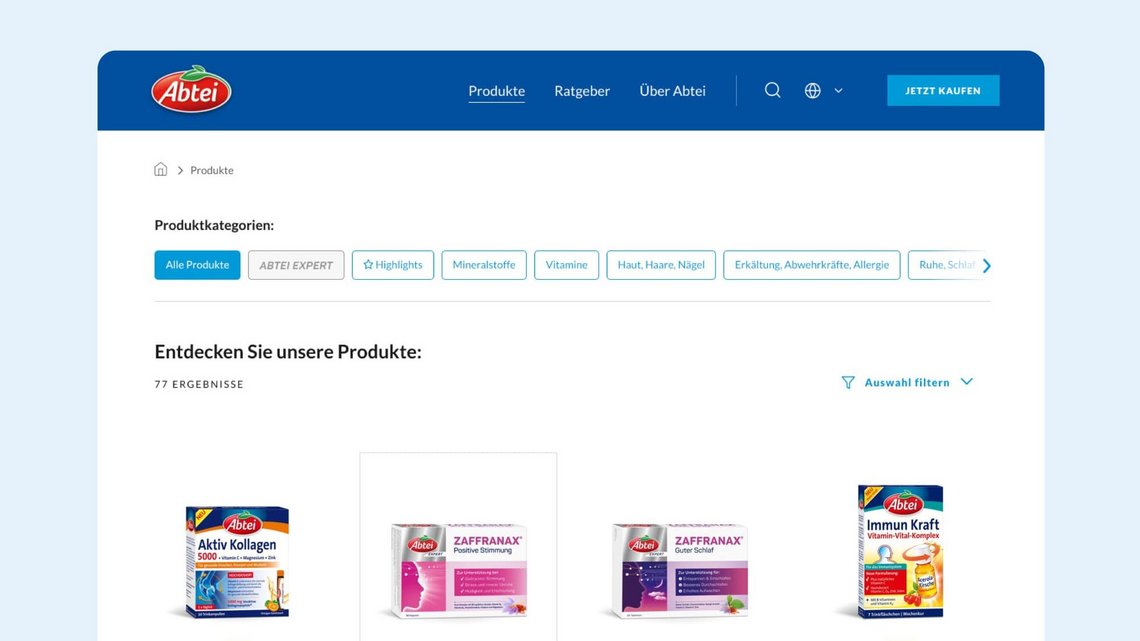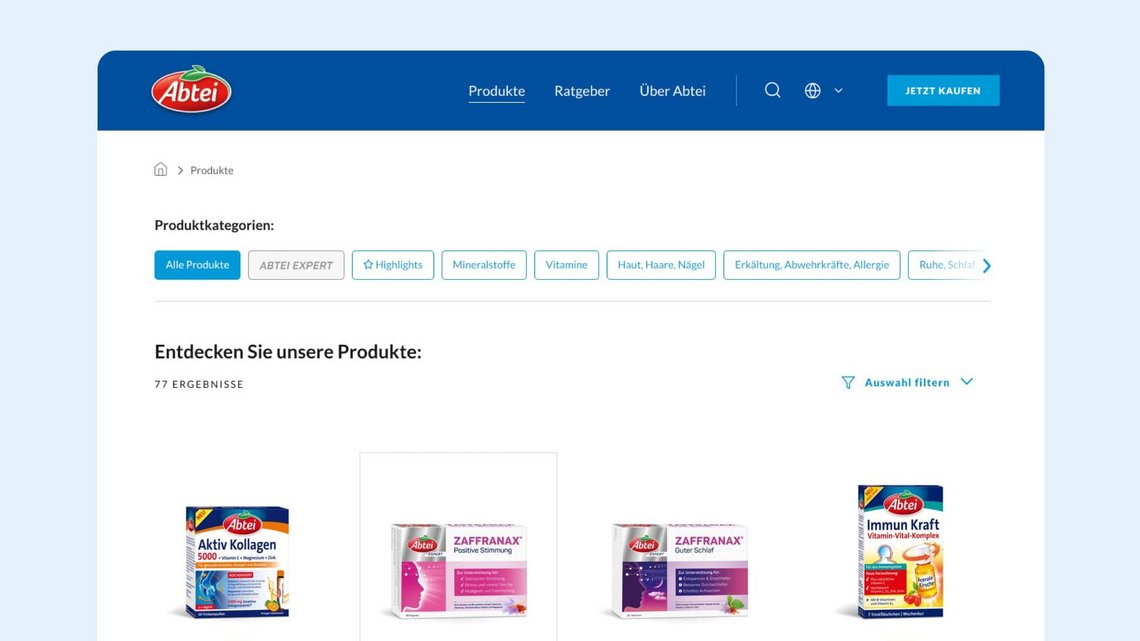 The portal offers intuitively guides users through the variety of Abtei® products via a simple navigation giving them quick access to what they need: product information, advice functions even links to buy at online shops.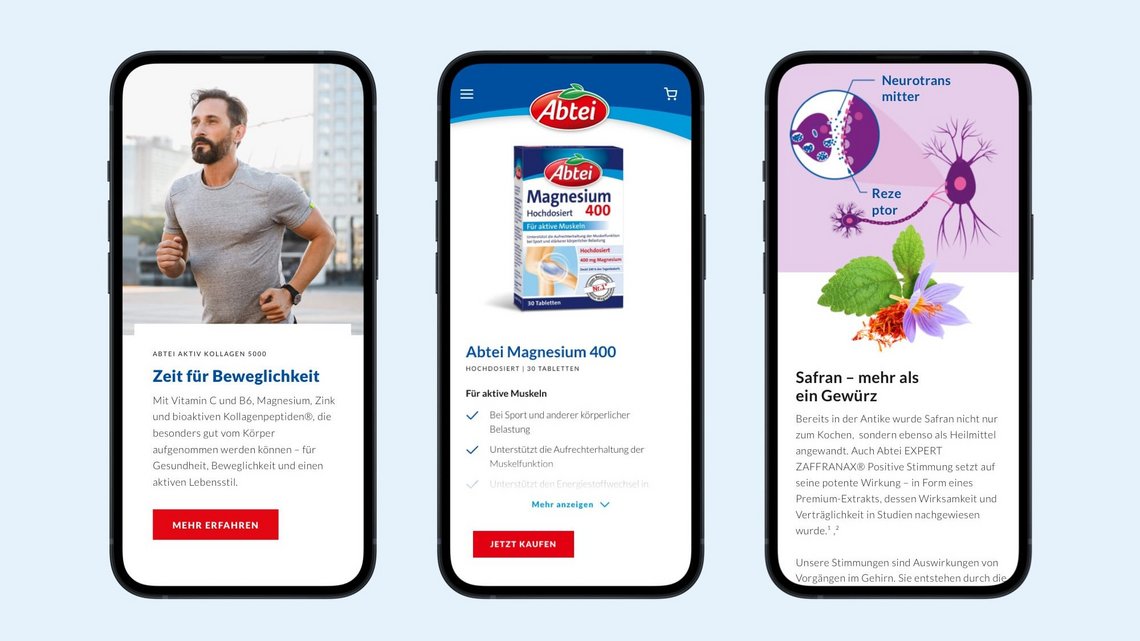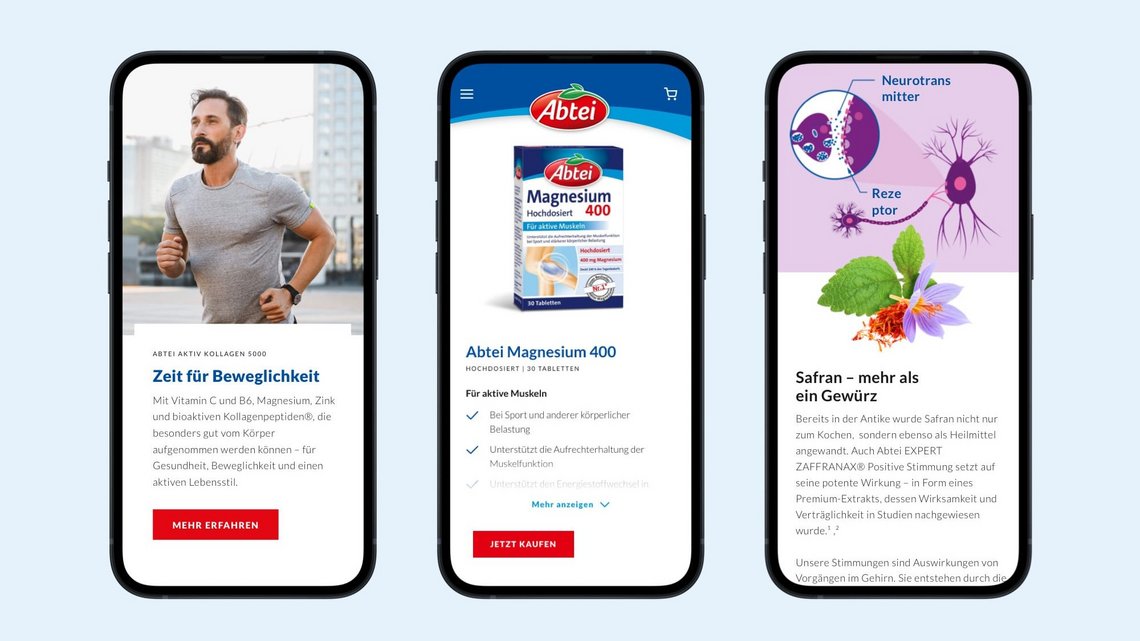 The new Abtei online platform inspires and invites users to explore the entire catalouge of Abtei products. The successful market launch of Abtei Expert on special landing pages stayed in line with the umbrella brand, but with differentiation. And most importantly, we found a way to create a real connection to a product available only in pharmacy through targeted and personal advice.