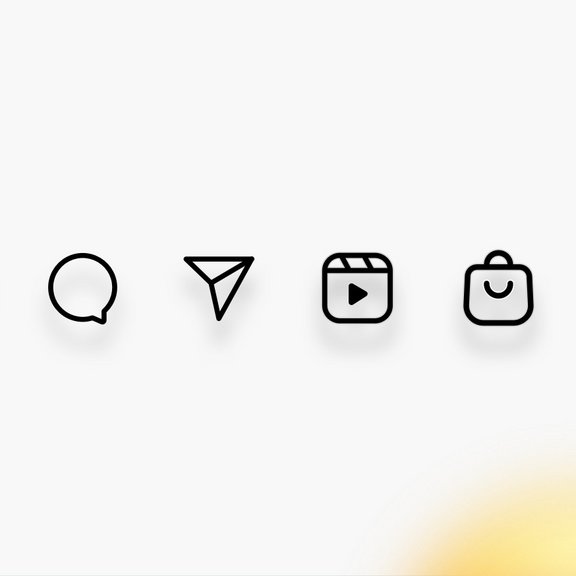 Social media marketing as an integral part of brand management online
Social media marketing has many faces. Depending on the objective, it can take on communication policy, sales policy, or even product policy tasks. Roughly speaking, four major areas of impact can be identified. Taken together, these pay off above all in terms of a company's (online) reputation and make a significant contribution to building trust and image.
As with all marketing and corporate communications activities, it is important to formulate concrete goals and make them as operational as possible. Possible objectives of a social media engagement can include:
Reputation, image, building trust
Brand loyalty, brand ambassadors, brand trust
Public image of the company
Corporate communications
Accompanying or initiating a campaign
Support of market research
Sales promotion / support of the sales process
Customer care / service center
Recruiting / staffing
Participation in product development / improvement
Search engine optimization /-ranking
Crisis management / communication
Network building / gaining contacts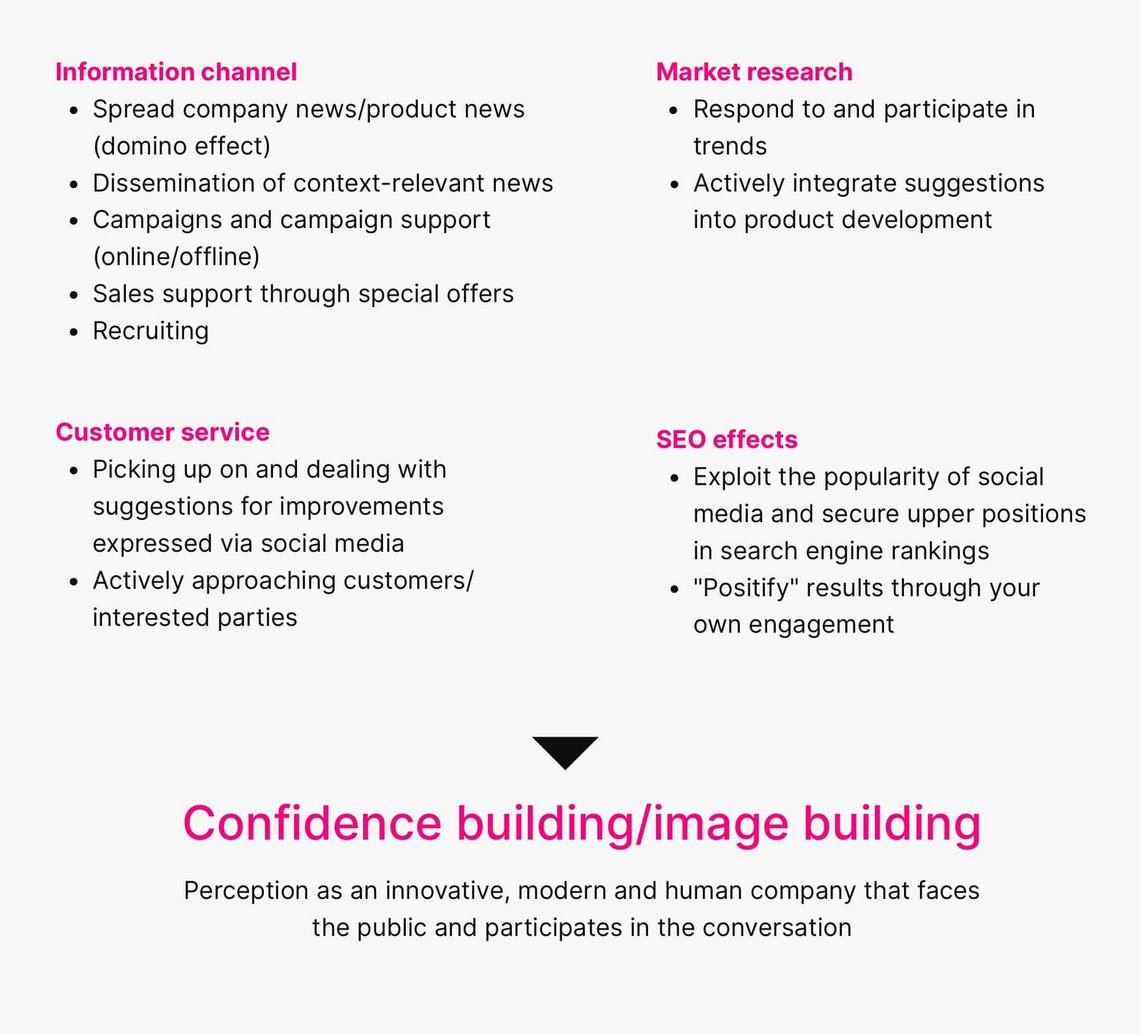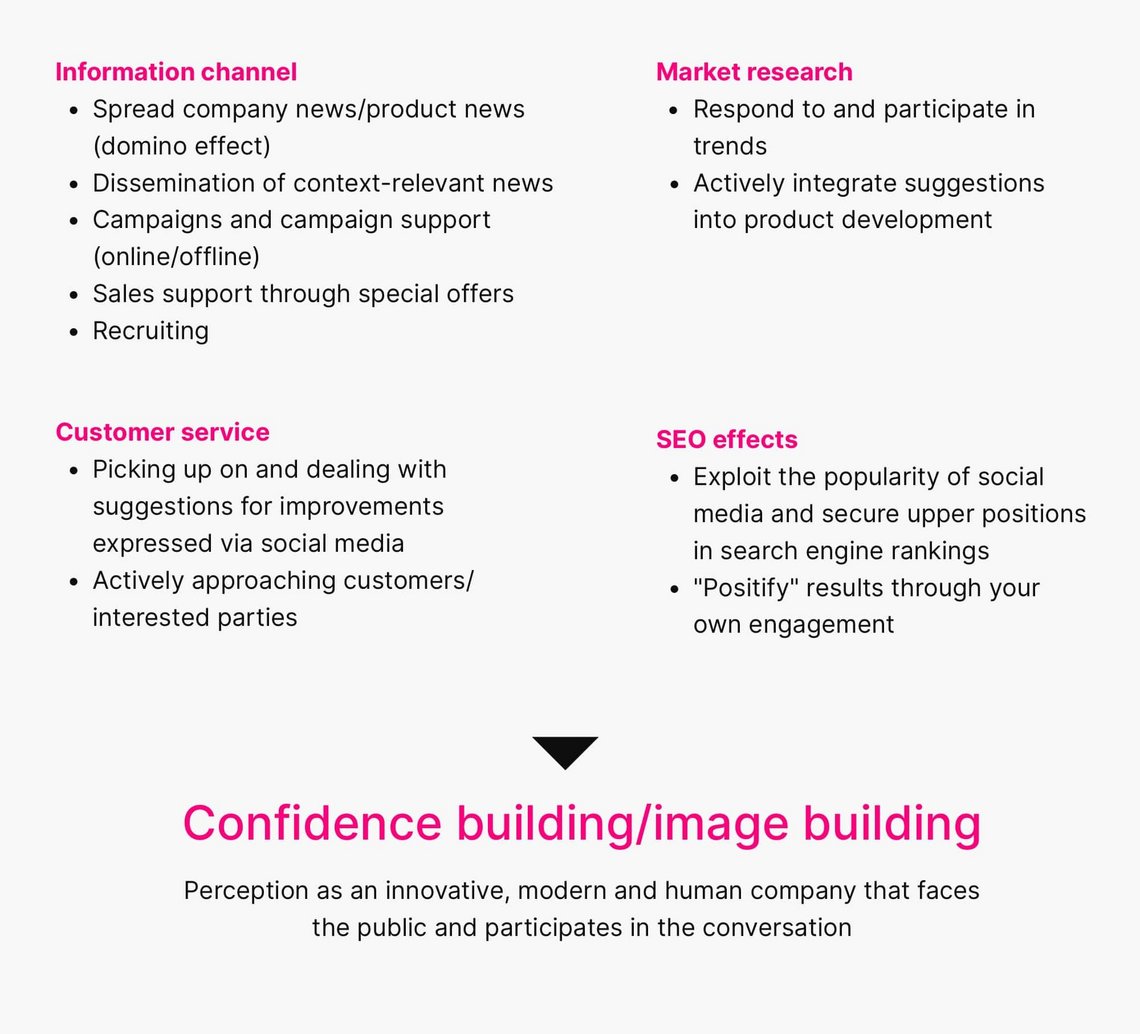 It is important that the goals are verifiable and, above all, realistic. Even though social media engagement offers great potential for marketing and brand management, it is not an all-round miracle weapon à la "I'm going to set up a Twitter account for my company and increase my sales by 10% as a result. Social media engagement means courage, perseverance, continuity and flexibility.