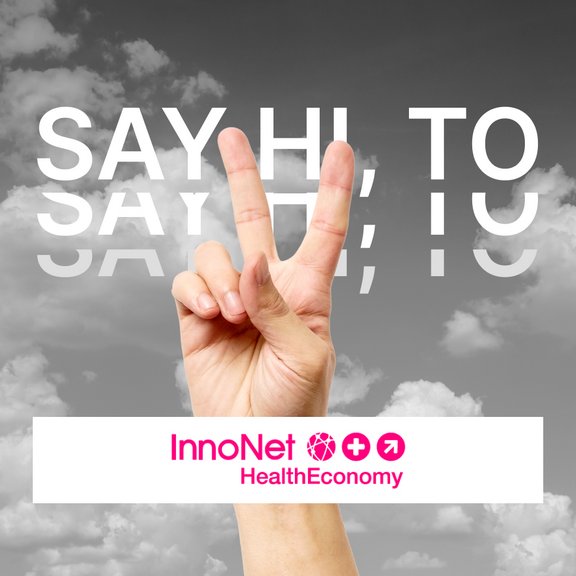 We are a new member of InnoNet
Together, we want to drive forward digital healthcare and prevention - for diseases such as diabetes. And how does this work best? With digital services and solutions, ideally in combination. InnoNet & cyperfection - a partnership with a focus on innovation, training and the development of business opportunities.
Gerald Merkel
cyperfection
14. November 2023
Reading time: 5 min
We have been a member of InnoNet HealthEconomy e.V. since the beginning of October. The association has set itself the task of networking innovative players in the healthcare industry in Rhineland-Palatinate and the surrounding area. The aim is to strengthen companies active in the healthcare and pharmaceutical industry through cooperation and knowledge transfer, thereby further increasing their competitiveness.
With over 25 years of experience in the healthcare and pharmaceutical sector, cyperfection stands for creative business solutions and comprehensive know-how in healthcare communication. We would like to contribute this expertise and experience to InnoNet HealthEconomy. We focus in particular on prevention and care management for chronic diseases such as diabetes.
Health literacy can prevent common diseases such as diabetes
Every year, around 560,000 people in Germany are diagnosed with diabetes mellitus, according to the German Center for Diabetes Research. According to statistics, a total of around seven to eight million people in Germany are affected by the metabolic disease. And the trend is rising: demographic change means that adult-onset diabetes is set to increase. In addition, more and more people tend to be overweight, which also increases the risk of diabetes. Unfortunately, diabetes often goes undetected and can cause irreversible damage to the eyes, kidneys and nervous system. In addition, diabetics can more easily suffer a heart attack or stroke. There is therefore an urgent need to invest in diabetes care and prevention. Health literacy - i.e. the individual health literacy of those affected and their relatives - is of enormous importance in this regard.
Digital services and e-learning portals
But there is hope: as part of InnoNet, we can make an even more active contribution to optimizing and digitizing communication around healthcare and prevention in order to reach a large number of people effectively.
Thanks to our many years of work with digital communication around diabetes, we can draw on a wealth of knowledge and experience about the disease itself and the needs of those affected and their families. For example, cyperfection has created an innovative e-learning portal for Roche Diabetes Care. Diabetes is a complex topic - just like the functions of the corresponding medical products. However, this is crucial for the success of the therapy.
A portal of this kind provides patients with simple, fast and flexible access to important information on the disease and therapy. What is unique is that the information platform not only supports patients, but also doctors, diabetologists, diabetes consultants and medical professionals. These multipliers in particular are crucial for prevention and professional care.

Communities also support knowledge management around diseases. When it comes to diabetes, cyperfection has developed the #meinbuntesleben content platform. With valuable background knowledge, tips on therapy and everyday life, experience reports and services relating to life with diabetes, the aim is to motivate those affected to lead an active and self-determined life.
In collaboration with InnoNet, we look forward to raising awareness of diseases such as diabetes, promoting innovative solutions and effective digital communication in order to have a positive impact on the lives of many people. And to strengthen the healthcare industry in Rhineland-Palatinate. Together we can achieve more.
More information about our InnoNet membership: https://www.innonet-healtheconomy.com/de/innonet-healtheconomy/mitglieder/cyperfection.php