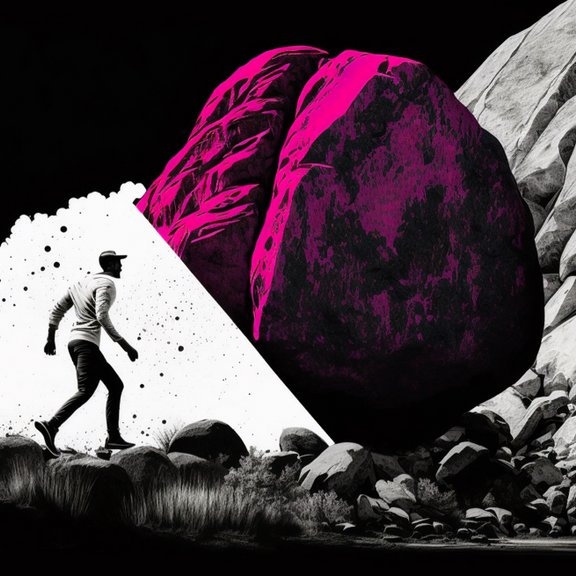 Marketing challenges (and opportunities!) for OTC products
If you sell over the counter (OTC) products, you know that marketing these products can be a challenge. You're competing against numerous other brands, all vying for consumers' attention and dollars. But don't despair! There are many opportunities for OTC marketers to reach their target audiences and build trust and loyalty among consumers. So let's explore some of the challenges faced by OTC marketers and offer some suggestions on how to overcome them. Armed with this knowledge, you can take your OTC marketing efforts to the next level!
The challenge: getting people to actually *go* to the store
Getting people to actually go to the store is an ongoing challenge for businesses, especially in this digital age. However, there are always going to be times when the physical presence at a store location is absolutely necessary; whether it's for a special event or for the purchase of certain goods. There are several methods that can be used in order to encourage more customers to go and support brick-and-mortar stores. For example, businesses can leverage online tools such as SEO and email campaigns to draw attention to their physical locations, as well as offer incentives and discounts to those who shop there. Brands can also run special in-store promotions and activations that drive traffic to the shop – a great way to make them even more memorable and valued by the pharmacy employees. With an empathetic approach, brands have the opportunity to create lasting relationships and outshine their competitors. With a little creativity and effort, companies can often break through their challenges and successfully get people off the couch and into their store locations. And when they do, make sure your brand is ready to grab their attention.
The opportunity: using marketing to make your product stand out on the shelves
Consumers today are faced with more choices in the marketplace than ever before. As a result, it can be difficult for your product to stand out from the competition. Marketing is an essential tool for making sure your product heads don't just end up on store shelves-they make their way into consumers' homes. With careful attention to market research, precise targeting of key demographics, and smart implementation of promotions and advertising, you can make sure your offering is the one chosen by the consumer. Crafting a marketing strategy that leverages tools like digital advertisements, television commercials, packaging design, point-of-sale displays and more will give shoppers precisely the information they need to fully understand what sets your product apart from the herd. Mindful marketing helps ensure that no matter how crowded the shelves become – yours will always be at the top.
The challenge: making sure your product is seen as trustworthy and effective
Achieving success in the marketplace depends, in many ways, on gaining and retaining the trust of consumers. Establishing a product's trustworthiness is no small challenge, and it begins with delivering effective results to your customers. It's not enough to just sound authoritative about your product – there must be tangible proof that your product works as advertised. Building relationships with consumers based on honest communication and a dedication to delivering exceptional outcomes goes a long way in establishing yourself as a trustworthy brand. Putting your customers first is key, and setting realistic expectations while under-promising and over-delivering will ensure your product stands out as an authority in its category.
The opportunity: using social media and word-of-mouth marketing to build buzz
Word-of-mouth marketing has been around for decades, but with the advent of social media, it has become easier and more cost-effective than ever before. Building organic buzz through a combination of traditional and digital marketing can be an effective way to spread the word about your business or product. Platforms like Facebook, Twitter, Instagram and TikTok provide a convenient platform to showcase your brand while connecting with key audiences. It pays off to invest in campaigns that appeal to users' emotions and provide valuable content that positions you as a thought leader in your field. Embracing social media as an opportunity to engage people in meaningful conversations that reflect your brand's story and culture is essential in converting customers into advocates of your business. Providing content on your own blog is also a great way to draw attention to your product and serve all the needs of your target audience.
Find out why blogs for healthcare brands are especially useful.
The challenge: staying relevant in a fast-paced, ever-changing market
Navigating a fast-paced, ever-changing market can be challenging, even overwhelming at times. Keeping up with the latest trends and technology is essential to staying competitive in today's market. Staying ahead of the curve requires dedication, creative problem-solving, and an understanding of consumer demands. To stay relevant, businesses must continually assess their products or services, adopt new tactics and technologies as needed, and make sure they're listening to their customers. Additionally, having appropriate core values that reflect the business mission is often beneficial in underscoring its commitment to providing quality service and competitive offerings in any given market. A clear strategy for long-term relevance allows businesses to move forward confidently and remain competitive during changing market conditions.
The opportunity: using creativity and innovation to stay ahead of the curve
Staying competitive in today's ever-changing business world requires a commitment to creativity and innovation. It is important to remember, however, that retaining an edge does not happen overnight, as it requires time and dedication. Knowing this, enterprises should strive to be ahead of the curve by adapting current strategies in innovative ways or exploring new technologies to keep up with consumer demand. To remain successful, brands need to continually examine and evolve their approaches by effectively leveraging emerging trends. Acting swiftly will allow them to resolve matters before their rivals can even recognize the issue at hand. To stay ahead of the competition, it's essential to create a strategic plan that allows you to consistently come up with brand-appropriate concepts now and in the future.
Of course, marketing a healthcare product comes with its own unique challenges. But with the right understanding of the landscape, you can turn them into opportunities for your brand. If you need help getting started or are looking for a trusted partner to help, make your brand stand out, look no further. For over 25 years, cyperfection had specialized in finding marketing solutions that create real impact for OTC brands. So, what's your biggest challenge? Let us know, and we'll get to work on finding a solution together.
Disclaimer
This article was created with the help of AI and revised by us. This text does not yet comply with our editorial standards and is constantly being adapted and improved. We are currently integrating AI into our processes and testing both possibilities and limits.