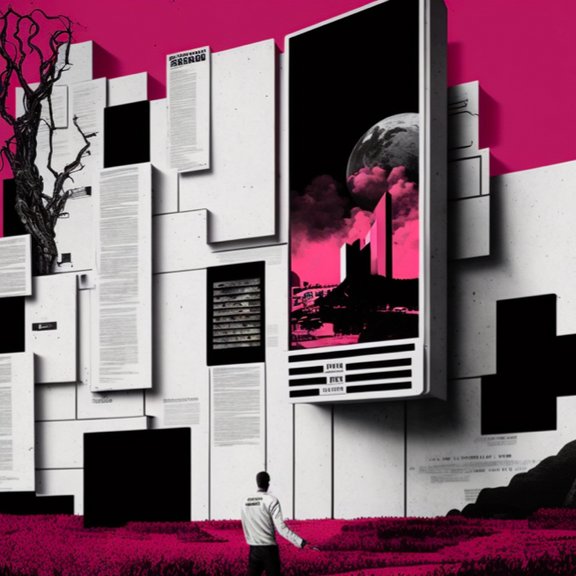 Blog all about it! Why having a blog is perfect for your healthcare brand
Are you looking for ways to better engage your healthcare brand's audience? There are many ways to do this, but one powerful tool is the blog post. Blog posts can help you connect with your audience on a deeper level, build trust, and establish yourself as a thought leader in your industry.
Here are 10 ways blog posts could help boost your healthcare brand:
Establish a platform to share your brand-relevant knowledge and expertise.
Increase your brand visibility by becoming an expert voice in areas that matter to your audience.
It's another opportunity to share your brand's story.
Blogs help add more dimension to your brand and give you a place to really establish your brand voice and values.
They allow you to build trust and engage with your audience on a deeper level.
It's a simple way to start a conversation and open dialogue between you and your audience.
They provide valuable content that educates and informs your readership base.
When used well, they can help boost SEO rankings by providing keyword-rich content.
They offer an ROI – if done right, they'll be shared organically to amplify your position and brand.
They're so versatile, once published they can be repurposed across multiple channels (i.e., social media, email marketing campaigns, website, etc.)
These are just some of the many reasons why your healthcare brand should consider utilizing blog posts as part of your overall marketing strategy.
Establish your brand as an expert in your field
Health care today is thriving in the digital space, and content is a key factor in creating a well-rounded presence. Brands can gain recognition and trust by engagingly expressing their knowledge and expertise to capture their audience's attention. By establishing the brand as a thought leader in the healthcare field, you create longevity and ensure that your voice continues to echo long after the post has been published.
Drive traffic to your website
For healthcare brands looking to drive more traffic to their website, optimizing blog posts for SEO is key. At cyperfection, a digital agency with over 25 years of experience helping healthcare brands, we understand how important it is to create content that resonates with your audiences. Not only does good SEO optimize your blog post and increase visibility, but also properly promoting it across social media and other channels can lead to increased website visits from potential patients and prospective partners. We at cyperfection want to ensure that your brand's blog post stands out amongst the competition in order to maximize its reach.
Engage with your audience
Blogs are an invaluable tool for creating a meaningful connection between your brand and audience. By regularly engaging with your followers through well-crafted blog posts, you can elicit feedback from them on what type of content they wish to see. Not only does it provide valuable insights into the areas that need improvement about your brand, but it also allows you to build trust with the people who support you. Additionally, it is an effective way to demonstrate your understanding of the issues that may be important to them or raise awareness about topics that aren't as widely discussed. In short, blog posts are a great way to develop a strong rapport with your audience while promoting innovative and stimulating dialogue.
Increase leads and conversions
As a business, you can reach more customers and create more conversions through the use of well-written blog posts. Publishing relevant content that speaks to your specific audience helps them to gain valuable information they are looking for while allowing you to inform, educate and engage with them in an empathetic way. Taking the time to craft each post using language that reflects your business's personality and values will offer readers a glimpse into who you are as a company and increase their trust in you and your services. This can ultimately lead to more leads and conversions for you.
Build relationships with influencers
Building relationships with influencers in the healthcare field can be beneficial for both parties. It allows you to reach a wider and more diverse audience while giving the influencer the opportunity to share your reviews and work with their followers. Sharing blog posts or other content that is relevant to influencers' brands and platforms is a good way to establish relationships. It's also important to engage regularly with influential people via email, messaging, and social media, in order to build connections and create opportunities to collaborate. Plus, having healthy relationships with these people can open up new ideas and valuable contacts that can help shape your company in the long run.
Amplify your message
Crafting blog posts that get noticed and make an impact can be daunting, but it's an investment worth making if you're striving to boost your brand's profile in the media. Not only can compelling content capture the reader's attention and leave a lasting impression, but it may even be enough to get you featured in a publication or online platform. From gaining valuable exposure to creating trust among potential customers, being featured in the media can do wonders for your business – and striking blog posts could be the key. Therefore, be sure to include the right ingredients for success – create engaging titles, mirror the tone of popular publications, and use facts-based evidence to back up your points – so that you have the best chance of getting noticed! While putting it into practice, be sure to adhere to your corporate design to further reinforce your message. Read our article about corporate design to find out what exactly is important and how it can strengthen your customer relationship.
There are a multitude of benefits that come with writing blog posts as part of your healthcare marketing strategy. By sharing your knowledge and expertise, you can establish your brand as a thought leader in the industry. Additionally, promoting your blog posts across social media and other channels can help drive traffic to your website. Engaging with your audience through blog posts is also a great way to get feedback on what they want to see from your brand. And finally, well-written blog posts have the potential to increase leads and conversions by providing valuable information that speaks directly to your target audience.
At cyperfection, we leverage our 25+ years of experience to help healthcare brands craft compelling blog posts that showcase their expertise within the industry, connecting with readers on a deeper level while building reliable authority through thoughtful content. If you're looking for ideas on what to write about, we want to give you something to talk about. Our team of experienced writers can provide custom content that resonates with your audience and helps achieve your marketing goals. Contact us today to learn more!
Disclaimer
This article was created with the help of AI and revised by us. This text does not yet comply with our editorial standards and is constantly being adapted and improved. We are currently integrating AI into our processes and testing both possibilities and limits.